The GO Program
The GO Program is an Istanbul-based design-driven entrepreneurship and innovation program developed for both emerging and advanced markets. It was designed by Gulay Ozkan. The design of the GO Program is simple but it took 12 years to reach this simplicity. It is based on three factors: the ecosystem, the entrepreneur and the idea. This means we have a holistic approach to the analysis of entrepreneurs based on:
Where s/he is
Who s/he is
What s/he wants to do
In this concept, the ecosystem comes before the entrepreneur and the entrepreneur comes before the idea. In general, instead of focusing on what should be, we focus on first discovering what we really have and starting from there.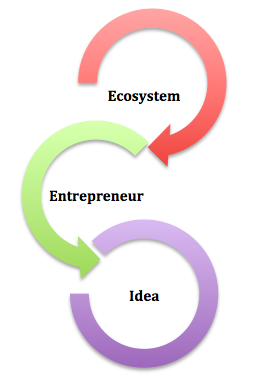 What makes this program unique?
Entrepreneurship programs mostly focus on the idea or the concept of the lone hero entrepreneur. However, a start-up's success is based on three parameters, as our program covers: the ecosystem, the entrepreneur and the idea. Our program focuses on developing all three dimensions in a start-up company. In all three, GO Program is human-centric. The program itself is also centered on the entrepreneur. 
Go Program is a GEDS project.